It's always good to shake up your drinks repertoire. Beer cocktails will do just that for you. We've got a spicy Mexican number. A herbaceous medley. And a bittersweet taste of beer meets Aperol. Grab your cocktail shaker, and let's get going.
Beer cocktail #1 MEXICO CITY MICHELADA
Yes, there's some debate whether a Michaelada falls into the 'beer cocktails' category. But for simplicity's sake, let's say it does.
For those as yet uninitiated, a Michelada is a pure taste of summer. It's thought the name might come from the Mexican-Spanish slang mi chela helada, or my ice cold beer. Think of this Michelada as a spicy bloody mary with an invigorating beer twist. Expect a hefty chilli-lime kick, and a whole lot of refreshment.
Recipe / Miguel Miramontes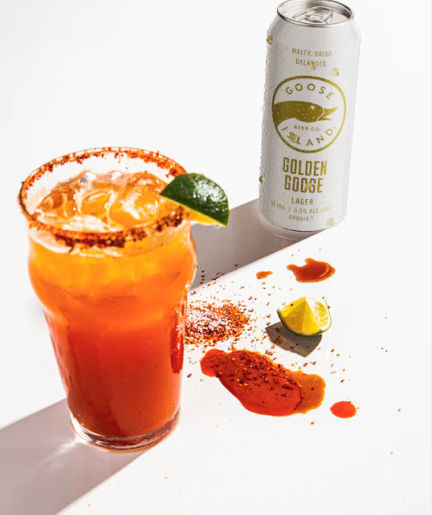 Makes 8 servings
STIR 
Your Clamato juice + Goose Island Golden Goose Lager + fresh lime juice + Worcestershire sauce + hot sauce + Maggi Seasoning together in a large pitcher.
And yes, you can slurp the rest of that Golden Goose as reward for your hard work so far.
MIX 
Rock salt + chili powder together on a small plate. Rub rims of 8 pint glasses with a lime wedge and dip in salt mixture.
FILL 
Pint glasses with ice, add the Michelada mixture, and garnish with lime wedges. Serve immediately. Salud!
Beer cocktail #2 MATTY NIGHTS
Aromatic and inviting, this whisky-beer combo is perfectly suited to those for autumnal evenings when the cold weather draws in. But it'd be an equally delicious way to wrap up a long summer's night too.
Plenty of dried fruit, clove and yeasty flavours are all thanks to our Matilda - a Belgian-style pale ale. If you like your beer cocktails to deliver those warm, baking-spice flavours, this one's for you.
Recipe / Ken Hunnemeder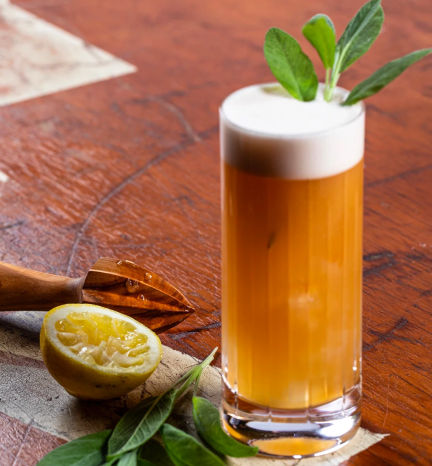 Makes 1 cocktail
COMBINE 
To make a honey syrup, whisk your honey with just a splash of hot water 'til it's the consistency of pancake syrup. Then mix your rye whiskey + lemon juice + honey syrup + Angostura bitters + egg white in a cocktail shaker.
FILL 
Your shaker with ice and shake vigorously for 30 seconds to make sure the egg white foams. Strain the mixture into an ice-filled highball glass.
POUR 
Matilda on top, add fresh sage leaves if you'd like, and serve.
Beer cocktail #3 EDEN SMASH
As far as beer cocktails go, this one's a belter. Fragrant. Herbaceous. It's our take on a Perilla Smash, made with the flavour saviour used in Japanese, Korean and Vietnamese cooking - the perilla leaf.
As the perilla leaf is part of the mint family, we've opted for an easier-to-source herby combo with our smash. It's simple as heck to whip up on a Saturday night. So why not give it a whirl?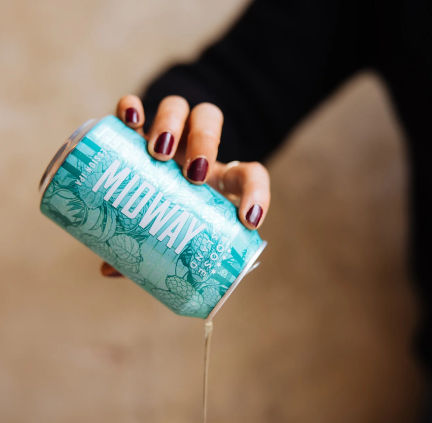 Makes 1 cocktail
COMBINE 
Bourbon whisky + sugar syrup + lemon juice + egg white + basil + mint in an ice-filled cocktail shaker.
SHAKE 
Like you mean it for at least 10 seconds.
POUR 
Midway IPA into a rocks glass then strain shaker ingredients into the glass too. Take a sip and marvel at your creation.
Beer cocktail #4 HAZY CLASSIC
Oh, those sensory summer moments. Warm sun on your skin. The coconut scent of sunscreen. And the taste of Aperol. Beer cocktails bring on the summer good times. This classic can't promise good weather, but it can guarantee delicious refreshment.
Traditionally crafted with an IPA, we've gone for a hazier take on this cocktail. When our Today's Haze hazy IPA packs so much tropical flavour, it serves up a taste of sunshine no matter the cloud coverage.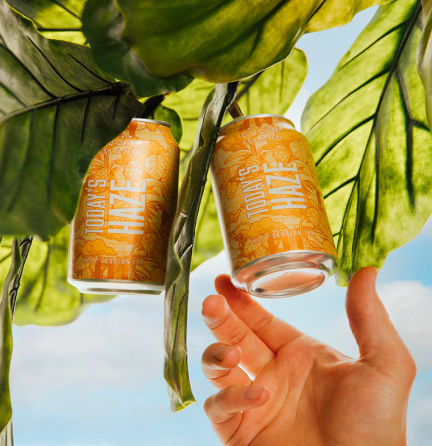 Makes 1 cocktail (and a bottle of grapefruit-infused Aperol)
Glass: Stemmed tulip beer glass / wine glass

MAKE 
Grapefruit-infused Aperol. Peel two clean grapefruits and cut into large pieces. Put the pieces into a one litre lidded jar, and pour a bottle of Aperol on top. Leave for 24 hours, gently shaking or turning a few times. Strain the liquid back into an Aperol bottle.
SHAKE 
30ml of your grapefruit-infused Aperol + lemon juice + Orgeat with ice. Strain into a stemmed ⅔ pint glass filled with fresh ice.
TOP 
With your Today's Haze. Add an optional garnish of 1/4 wheel of grapefruit. Then sit back and enjoy a sip.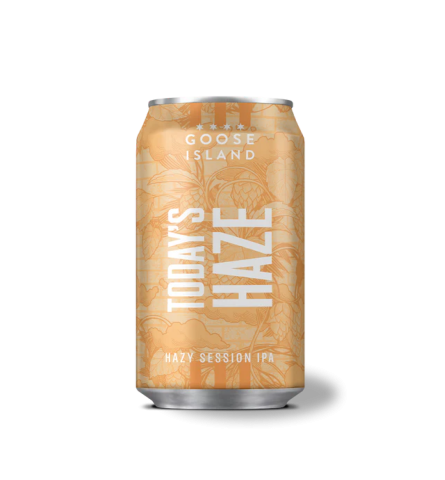 Today's haze
Discover more