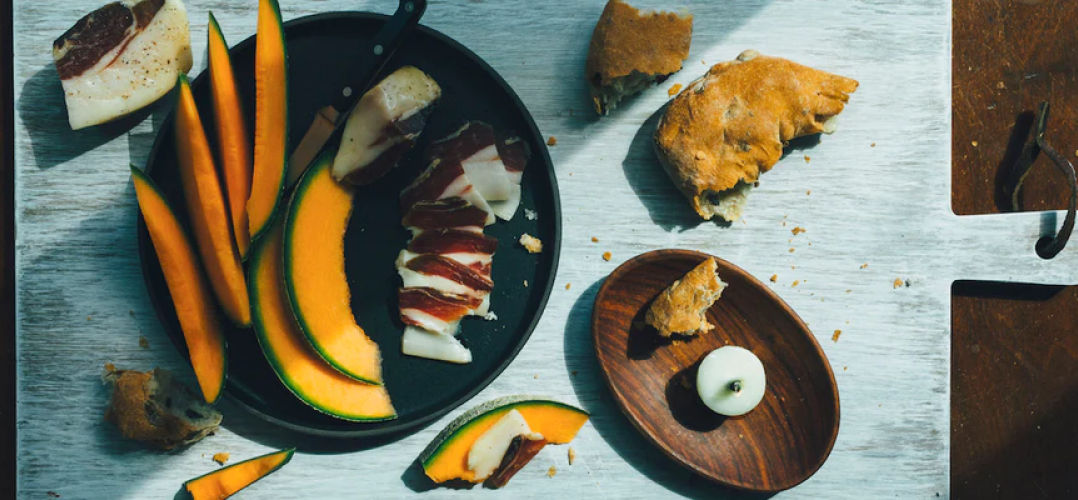 You've got your Saison. Recipe to match though? You're stuck. Well, let us introduce you to a whole world of flavour pairing with this tasty starter. Buckle up! It's time to get cooking with beer.
Italians know their pork. Pancetta (pork belly), speck (smoked trotters), and the king of pork fat, lardo (cured fatback with rosemary and spices)—we love them all. Grab the best cured meat you can find, and a variety of melons. Oh, and since you're cooking with beer, don't forget to grab a round. Pork richness, melon freshness and a Belgian-style ale will work a real treat.
Pairing Try our barrel-aged Saison, Sofie. Aged in wine barrels with a load of hand-zested orange peel, Sofie has an unbeatable zesty citrus kick. A sharp bitterness cleanses the palate. Then effervescent lightness works with fattier meats. In short, this recipe + Saison is a real flavour sensation.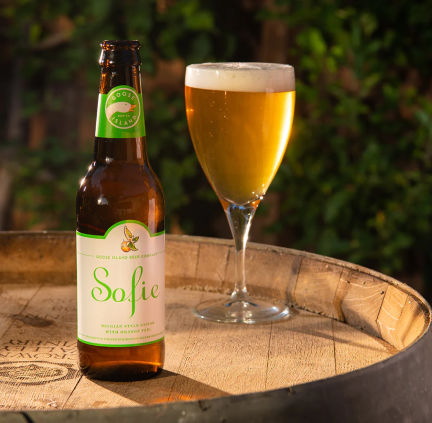 Makes 8 starters
120g (roughly) lardo, speck, pancetta, prosciutto or other cured pork
2 melons (Honeydew, Cantaloupe or Galia will work)
Sea salt
Cracked pepper
Olive oil
Basil leaves
THINLY SLICE or shave the cured pork. Trim and slice the melon into wedges.
ARRANGE the melon on a serving platter and tuck the cured pork in between or on top of melon slices. Sprinkle with sea salt and pepper and drizzle with good quality olive oil. Scatter fresh basil leaves on top.
TUCK IN and take a sip of your Saison. Recipe perfection? Completed it.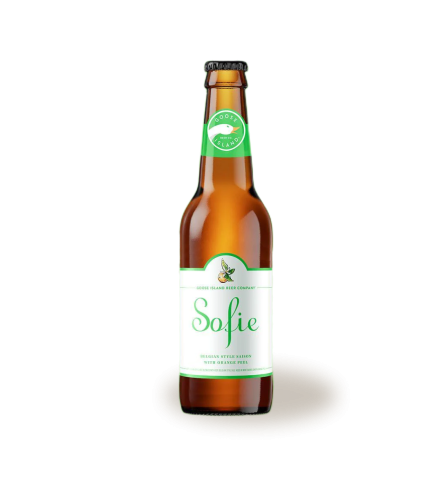 Sofie saison
Discover more