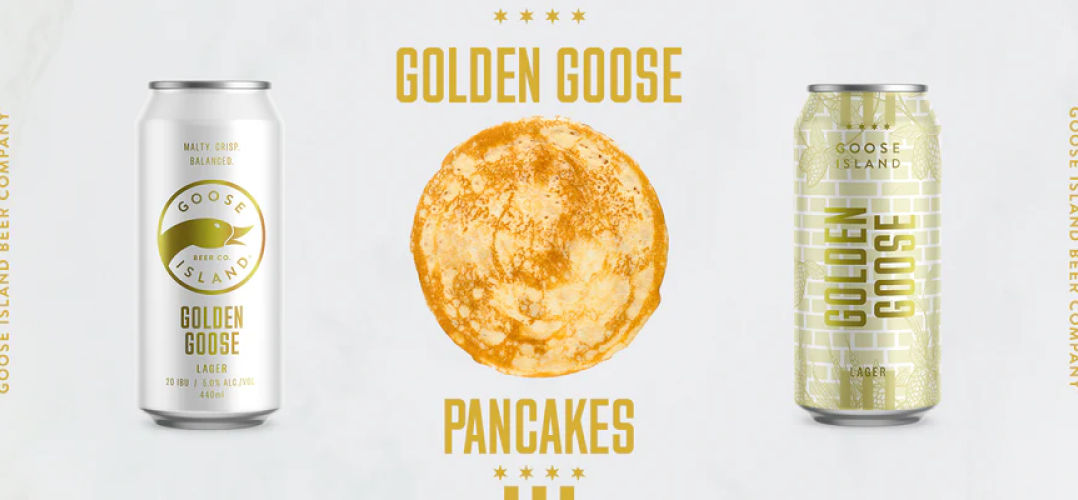 Words by Jonny Tyson
Pancake Day, also known as Shrove Tuesday, is a celebration that reaches back into history with our pagan ancestors marking the eternal battle between the Sun and new life of th e Spring and the darkness of Winter. Christians made it their own as a way of using up all the yummy stuff in their pantries and larders before giving it all up for Lent.
We may not really worry about the reasons we make pancakes on this special day anymore, but we do love a pancake! Goose Island is no different, and whether you are making a big, thin crêpe-style pancake, a smaller Scotch pancake, or the classic American version, this is a day to get in the kitchen, grab a whisk and a bowl and get cooking! 
We're going to start by making crêpe-style pancakes, as you can add anything you like and enjoy a savoury or sweet experience.
We have a  Goose Island twist though. We're going to pair our pancakes with the Goose Island line up
First make your crepe, but with beer!!
Ingredients
3 eggs, lightly beaten
300ml milk
225g plain flour
1 pinch of salt
2 tablespoons vegetable oil
30g butter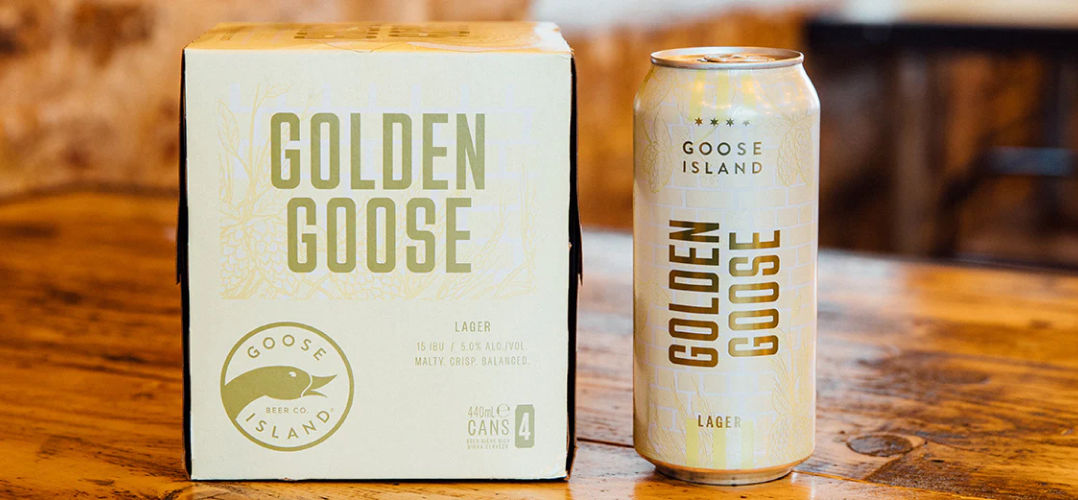 Method
Prep: 10min (+1 hour rest) ›  Cook:10min  ›  Ready in: 1hr20min
In a large bowl, whisk together eggs, milk and beer. Gradually whisk in flour. Add the salt and oil, then whisk the batter vigorously for 3 to 5 minutes, so all is thoroughly incorporated and smooth. If possible let the batter sit for 1 hour.
Heat a medium-large non-stick frying pan over medium heat. Add a little butter and ensure it reaches all of the pan.  When it's hot but not smoking, pour about 75ml of batter into the middle of the pan, and rotate it so the batter covers the bottom in a thin layer.
Cook the crepe until it is just golden on one side, 1 to 2 minutes, flip it (or turn it if you're not feeling brave) and cook until it is golden on the other side, about 30 seconds (unless adding fillings – see below). Transfer to a plate, and keep warm by covering with foil.
Now here are the pairings!
Goose Island IPA
Once one side of your pancake is golden brown, flip and immediately add the ingredients!
Crumble about 20 grams of  blue cheese like Roquefort or Stilton into your pancake, along with 20 grams of ham pieces, some fresh basil and a grind of black pepper (per pancake). Fold over and cook on both sides on a medium-low heat until the cheese is melting and the outside is golden brown.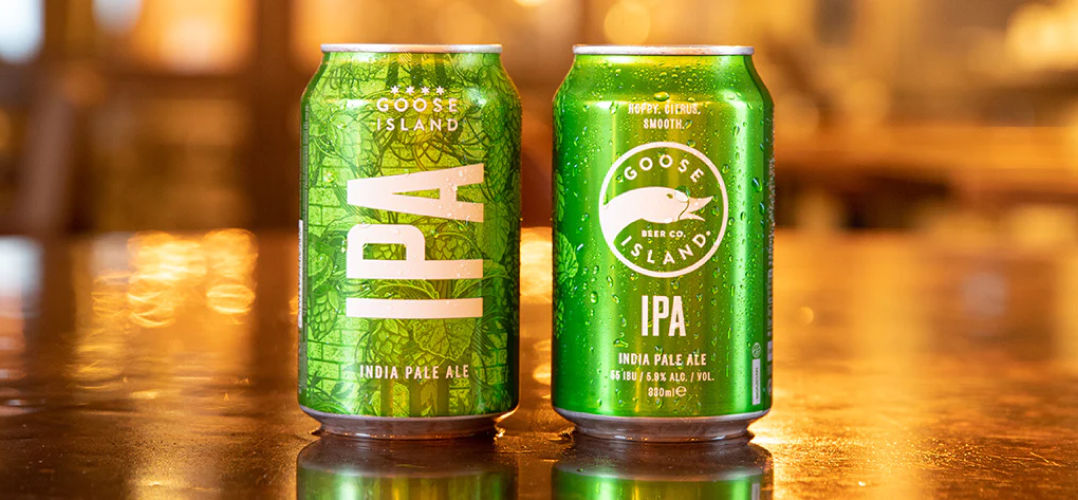 Goose Island IPA - 330ml cans - Buy now.
---
Sofie Barrel-Aged Saison
Go sweet and simple with Sofie and have the classic lemon and sugar.
Make your pancake, roll-up and drizzle with freshly-squeezed lemon juice and sprinkle with caster sugar. The citrus notes in Sofie will set this favourite off nicely!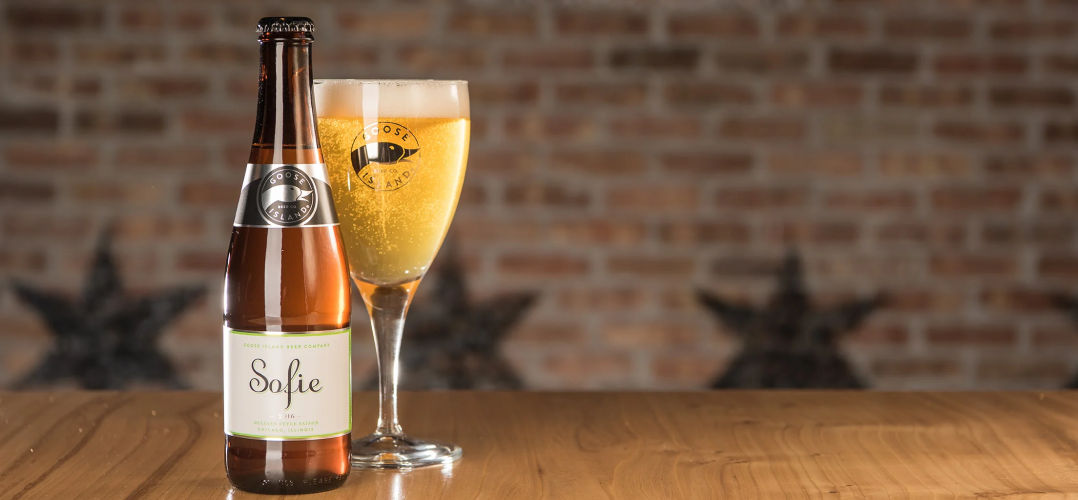 Sofie Barrel-Aged Saison - 355ml bottles - Buy now.
---
Matilda - Belgian-Style Pale Ale
The funk of this classic wild yeast-conditioned beer is crying out for a washed-rind cheese like Époisse or Stinking Bishop and mushrooms. Slice some mushrooms (wild mushrooms like chanterelles, or Girolles are best), fry in a little butter so they start to go golden-brown and set aside. Start your pancake until golden on one side and flip. Crumble in 20-30 grams of cheese in your just-flipped pancake and add the mushrooms, fold in half and gently cook on each side until the cheese is gloriously gooey and the pancake is golden.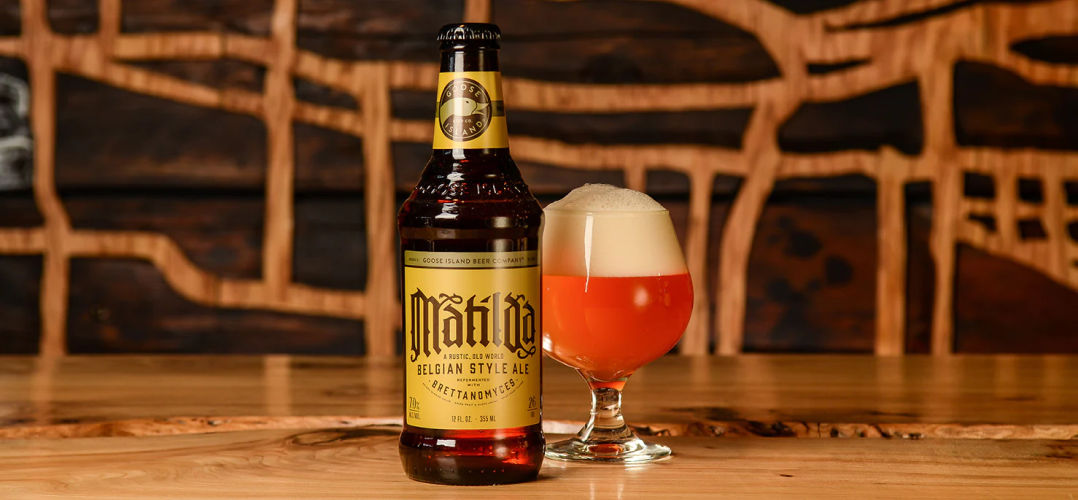 Matilda Belgian Style Pale Ale - 355ml bottles - Buy now.
---
Midway Session IPA
Get fruity with a Midway! Cook your pancake and serve with some mango and melon pieces, some whipped cream and turn over.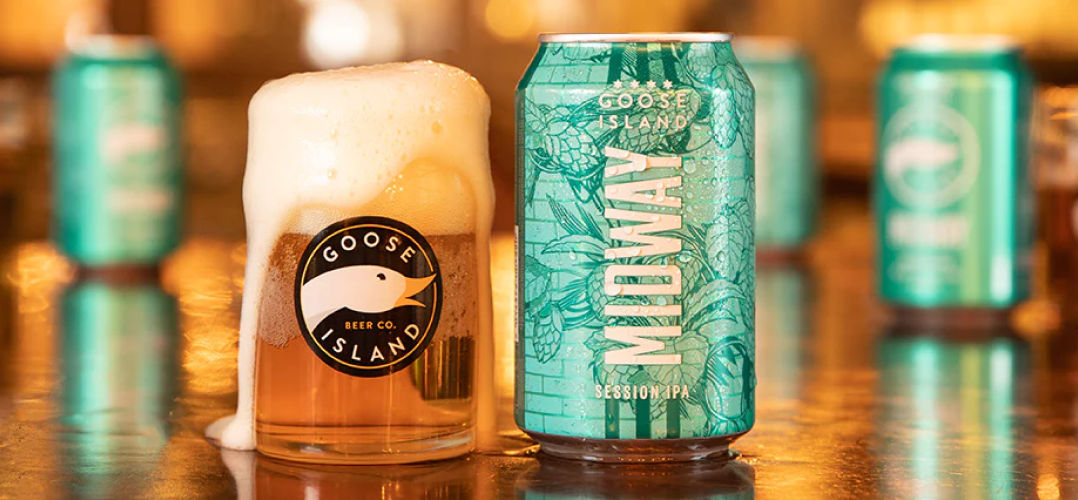 Goose Island Midway Session IPA - 330ml cans - Buy now. 
Goose Island Midway Session IPA - 440ml cans - Buy now.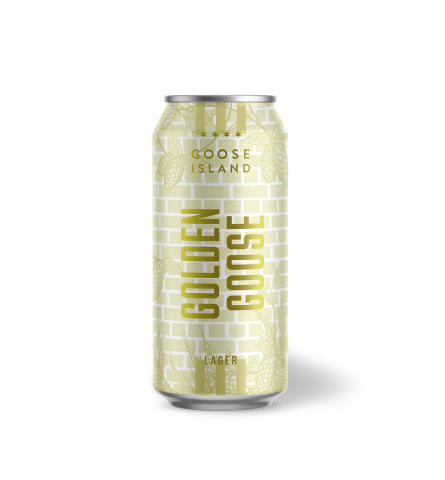 Golden goose lager
Discover more