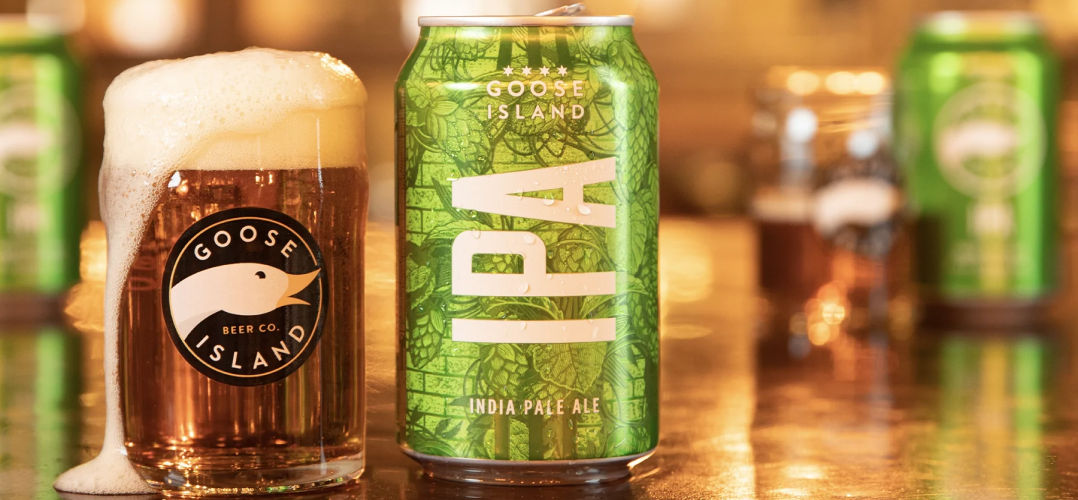 Words by Jonny Tyson
IPA is a beer name that really captures the imagination.
It has it all.
It has a storied history that reaches into the colonial past, it develops and evolves and despite falling out of fashion, gets reinvented by new brewers, in a movement that has entertained the tastebuds of the world's beer drinkers. Questions often arise whenever this beer is talked about.
What is an IPA? Why did a beer that started life being brewed to survive an arduous sea journey in the 18th century become the darling of the craft beer crowd in the 21st? Who was drinking it? Is it even the same beer as today's versions?
IPA shows a knack, unlike many other beer styles, to reinvent itself and change. It is more like looking at a family tree of beers rather than a singular 'style' and its journey has been remarkable.
So, what does IPA stand for? It is not going to be a great revelation for many people that the acronym 'IPA' stands for 'India Pale Ale', and this gives us a clue as to its initial purpose. I get asked if it originally comes from India a lot...
It doesn't.
A short history of IPA
This beer was brewed in Britain for the men of the East India Company. This company was set up to trade and - let's not make any bones about this - ruthlessly exploit modern-day India, Bangladesh and Pakistan.
The beer was made for the rather upmarket men who ran the company and the officers of their private army (imagine a big company like Google having their own army today).
This beer was pale. Pale malt was a bit more expensive in the early days, so the well-to-do drank pale beers, while the hoi polloi drank porter. It was heavily hopped with English hops, as hops act as a natural preservative, preventing the beer from turning sour on its long trip from Britain to India. This beer would have been aged in wooden barrels before being sent out on ships. Mike Siegel, Head of Brewing Innovation at Goose Island, joined forces with the British brewing historian Ron Pattinson back in 2016 to brew up this piece of history. Working from 19th century recipes, they made 'Goose Island - Brewery Yard Stock Pale Ale', a very special beer that gives us an insight to this historic ale.
This intriguing beer was dry and earthy with notes of stone fruit and aromas of lime peel, flowers and grass and a definite, but enjoyable bitterness on the finish.
Times moved on and IPA became less relevant. The exotic moniker of India became less fashionable, so many 'domestic' versions were brewed, usually with lower hopping, since the beer didn't have to travel to the far reaches of the earth.  Often called 'Pale Ale', this eventually evolved into 'Bitter' for the simple reason that it was more bitter than the Milds and Porters that dominated much of British beer culture.
By the end of the Second World War, the beer that was aged, pale amber to deep gold, 6% and bitter had evolved into a fresh, 3% deep amber draft beer available in almost every pub.
IPA as a style of beer had largely drifted into history, with its original purpose as an export ale in times before widespread refrigeration, now redundant.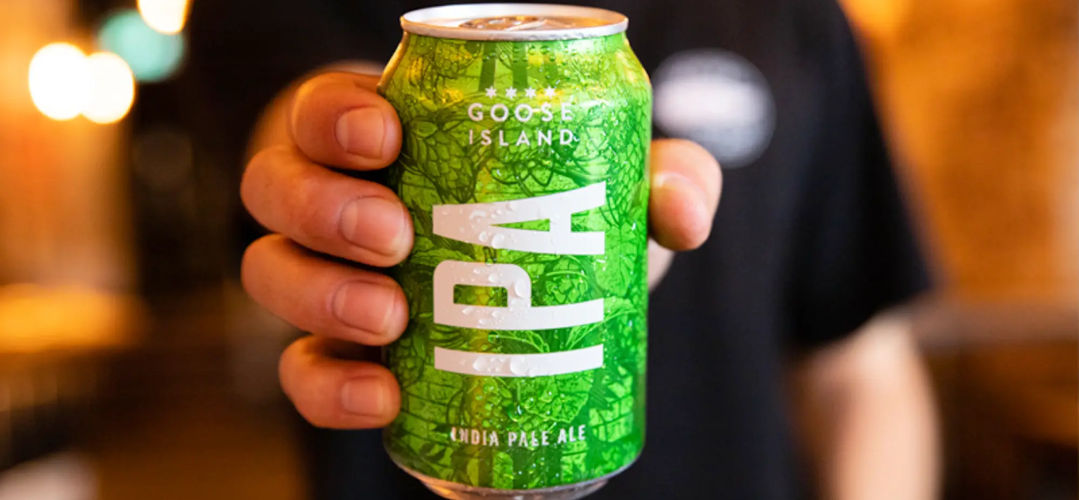 Craft brewers take up the beery baton
Three decades later, a new generation of home-brewers in the US were being influenced by European brews to create their own flavour-filled beers. Some researched the historic IPA and put their own twist on it. That twist was a new hop that had been developed and named after the Cascadian region, which was home to the American hop-fields. Cascade hops changed beer history and gave a new generation of micro-breweries a fresh flavour that inspired the craft beer movement.
The American IPA beer evolved with brewers like Anchor from California using Cascade for the first time as an aroma hop in 1975's Liberty Ale. Others Like Bert Grant, New Albion Brewing and Sierra Nevada joined the Cascade party, and the American-hopped pale ale and IPA had not only gained a foot-hold, but were here to stay.
Goose Island PA brewed for the first time
Goose Island IPA became part of this story in 1990, when founder, John Hall, and head brewer at the time, Victor Ecimovich, created the eponymous brew at the original Clybourne brewpub in Chicago. It was a beer that in years to come would define both the brewery and craft beer around the world.
Goose IPA is an American-hopped, deep golden ale, made with an assertive bitterness and a distinctive aroma, brimming full of US Cascade and Centennial hops. The malt has some bready, caramel notes that give just the right  balance for the hops to shine and take centre stage. John Hall has always prized balance and drinkability whatever the style, and Goose IPA is no exception. Thirty-one years later and it has taken its place amongst the hop-forward beers that broke trail in a backdrop of blandness and helped change the beer world for good.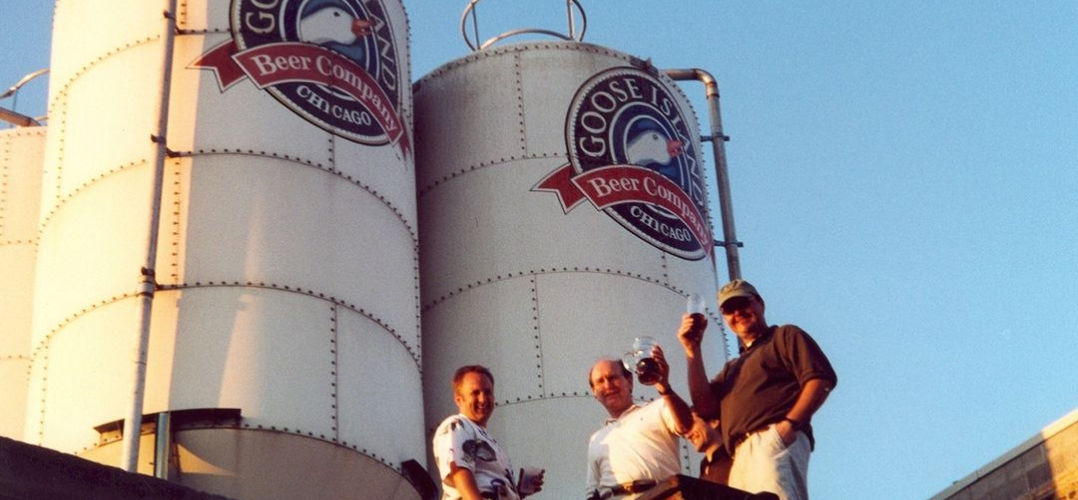 Today, IPA has evolved time and time again and has become the flagship for the craft beer world. To do this, it is constantly being re-interpreted and re-imagined, but always represents the power and personality of the humble hop. It can be a bit confusing, so here is a handy round-up of the main players in the IPA style family.
British IPA – AKA English IPA. A modern evolution of historic IPAs. Pronounced English hop aroma, pronounced bitterness with a good malt body. (5 – 7% ABV) See Wimbledon IPA, Fuller's Bengal Lancer IPA, Marston's Old Empire, Meantime London IPA
American IPA (East Coast Style) – A well-hopped but balanced American IPA – often brewed with those who have a love of British beers. Clear with good bitterness, balancing malt and high levels of Cascade and other citrusy and piney American hops. (5.5 -7.5% ABV) See Goose Island IPA, Brooklyn East IPA
American IPA (West Coast Style) – West Coast IPA is a heavily hopped version of American IPA. A clear beer with assertive bitterness and pronounced hop aromatics from a plethora of American hops, focussing on citrus and pine. (5.5 -7.5% ABV)  See Lagunitas IPA, Sierra Nevada Torpedo IPA, Thornbridge Pondera IPA
Double IPA (DIPA) – An amped up version of the American IPA. More hops, more alcohol, more bitterness (7.5-10% ABV) e.g. Russian River Pliny the Elder, Goose Island Illinois, Stone Ruination
Session IPA – Lots of hop flavour and aroma but without the alcohol and bitterness. Often filled with new generation hops full of mandarin and tropical notes. Thirst-quenching, easy-drinking and fruity. (3.5 – 5% ABV) See Goose Island Midway Session IPA, Beavertown Neck oil, Founder's All Day IPA, Brooklyn Scorcher IPA.
New England IPA (NEIPA) AKA Hazy IPA – Pale and unfiltered with a hazy, cloudy appearance. Full of very tropical and fruit-forward hops, but with lower bitterness. Often made with fruit and lactose additions. Sometimes labelled as Double-Dry-hopped or DDH. (5.5-7.5% ABV) –  See Cloudwater Soft and Juicy IPA, Brewdog/Cloudwater New England IPA Verdant NEIPAs, Tiny Rebel Clwb Tropicana. Also: Double NEIPA 7.5% +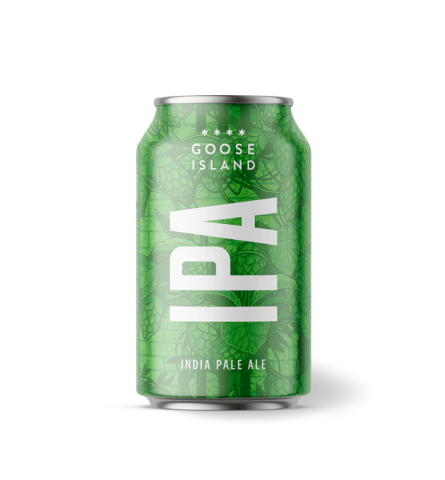 Goose island ipa
Discover more