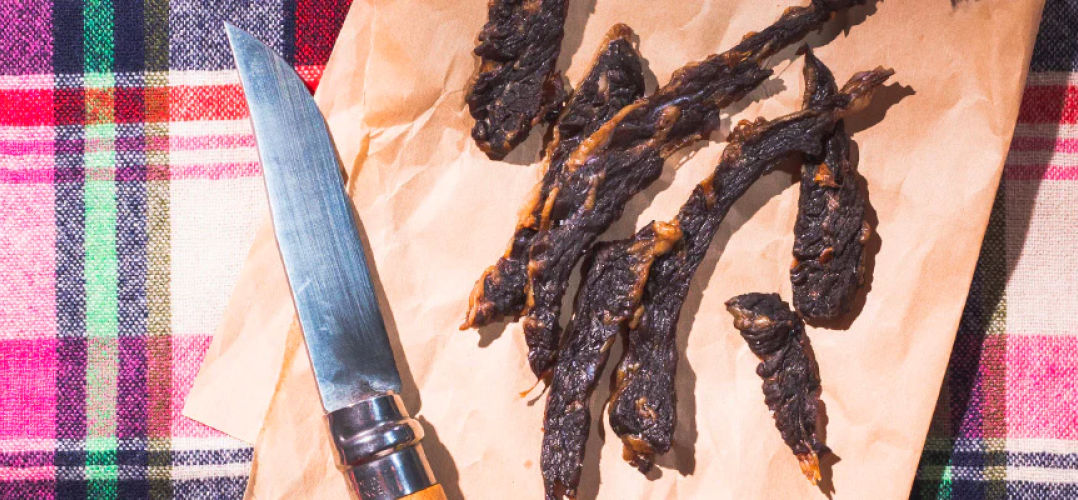 What's the next best thing to drinking beer? Cooking with beer. Camping, walk or impromptu park picnic, pack this beer-boosted snack and you'll pack a whole lot of flavour. Turns out Goose Island Bourbon County Stout is a dab hand in the kitchen.
When you're choosing your steak, the higher quality, the better. The thicker your strips, the longer they'll take to dehydrate, so grab your sharpest knife and mind your cuts.
Try and make this beer recipe in time with your next adventure. You can refrigerate it for about a month, but if you take it out into the countryside stuffed in a rucksack (and forgotten 'til you're lost and starving) it'll last about a week. In the unlikely event of a British heat wave, perhaps a little shorter. Now, less of the chat and more of the cooking with beer...
BEER RECIPE INGREDIENTS
500ml bottle of Goose Island Bourbon County Stout
2 tablespoons soy sauce
4 tablespoons tamari (or good-quality soy sauce)
3 tablespoons rice wine vinegar
2 tablespoons ginger
3 tablespoons brown sugar
450g skirt steak (trimmed)
BEER RECIPE TOOLS
Dehydrator or an oven
COOKING WITH BEER METHOD
Crack open a 500ml bottle of Goose Island Bourbon County Stout and pour about half of the beer into a large zip-lock bag. Set the other half aside. We'll get to that in a minute.
Add 2 tablespoons soy sauce + 1 tablespoon brown sugar + 4 tablespoons tamari (or good-quality soy sauce) + 3 tablespoons rice wine vinegar + 2 tablespoons ginger (minced) + 3 tablespoons brown sugar to the zip-lock bag. Seal the bag and mix the ingredients together with your fingers until well combined.
Slice the 16 oz skirt steak into thin strips with your sharpest knife against the grain. Place into the Goose Island Bourbon County Stout marinade. Squeeze as much air out of the bag as possible before closing it (this will ensure that the liquid has direct contact with the steak). Refrigerate for at least one hour, or up to two hours.
Remember the other half of that Goose Island Bourbon County Stout from earlier? DRINK it! This is what cooking with beer is all about! You've got time to kill, so you might want to grab a second one, now that we think of it.
After at least one hour (and half of that stout) has disappeared, take your bag out of the fridge. Grab a few paper towels and lay them flat on a non-porous surface (like a countertop or a large ceramic dish). Fish out the steak strips (chuck the marinade away), and place each piece on the paper towels. Removing the excess marinade helps in the clean-up process, but doesn't impact the flavour.
Set your dehydrator to 70°C/160°F. Lay the steak strips out flat on the dehydrator trays. Make sure the pieces aren't touching. There needs to be enough room around each piece for plenty of air flow. If you don't have a dehydrator, try setting your oven to its lowest temperature and cooking for less time.
Remember when we said you'll want your sharpest knife and slim cuts? Here's where it matters. Leave the jerky in the dehydrator for roughly 8 to 12 hours, depending on the thickness of your steak strips.
Now all you've got to do is kill more time. The obvious choice here is to enjoy another Goose Island Bourbon County Stout. Or maybe swerve to an IPA, Midway Session IPA or Golden Goose Lager. Isn't cooking with beer the best?
Check the meat after roughly 8 hours. Has it turned into jerky? It should be fairly dried out and firm with just a little give. Squeeze the thickest part of any piece; if any fat oozes out, let the meat dehydrate for another hour or longer.
Let the jerky cool to room temperature and store in an airtight container (or zip-lock bag) in the fridge for up to one month or at a cool room temperature for up to one week. And don't forget to turn off the dehydrator.
Beer recipe done! Pack up your beer-i-yaki jerky and head out. Hello world! Fear not, there are plenty more cooking with beer ideas where this came from. Check back on our blog or follow us on Instagram for the latest.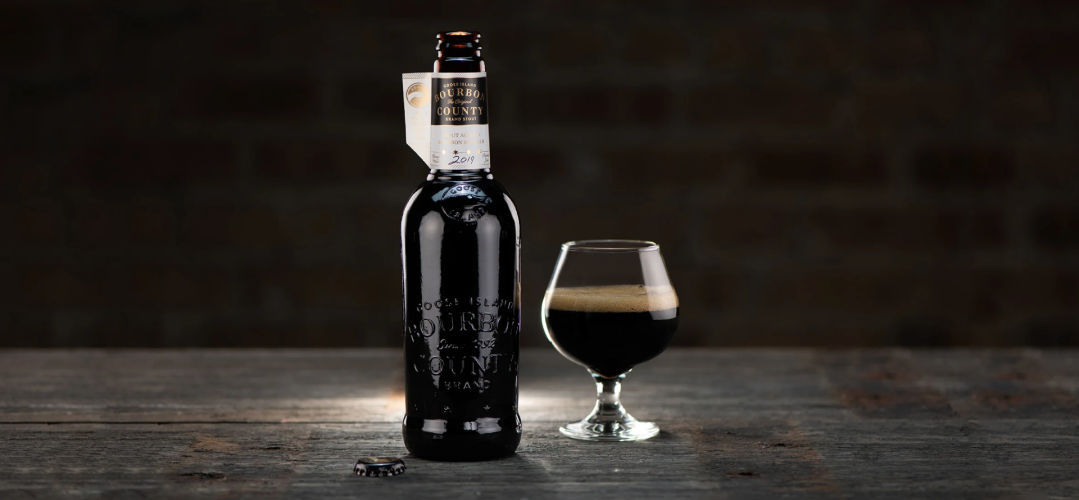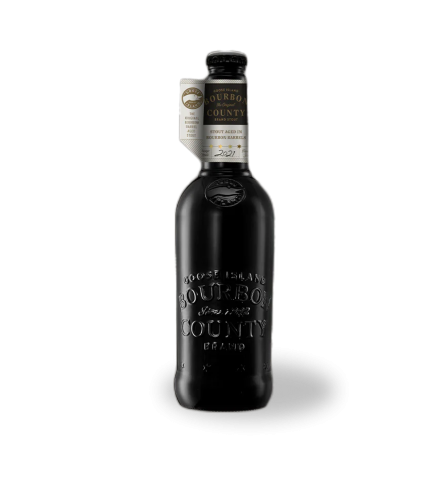 Bourbon county stout 2021
Discover more